Heel pain, also known as plantar fasciitis, has become a major problem in America with over 10% of the population experiencing it at some point in their lifetime.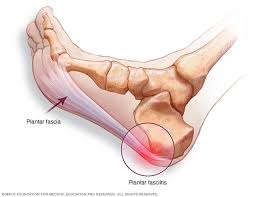 Plantar fasciitis is inflammation of the plantar fascia,
a fibrous tissue that runs along the arch of the foot to connect the heel to the ball of the foot creating a static stabilizer of the arch.
The plantar fascial acts as a shock absorber however too much pressure can cause the tissue to become inflamed and irritated.
This pain is often felt on your first steps in the morning upon getting out of bed or after extended periods of inactivity.
Heel spurs are not the same as plantar fasciitis; however, the two conditions can be related
How is plantar fasciitis diagnosed?
Your podiatrist will perform a physical exam to check for the hallmark signs of plantar fasciitis. Typically, a physical exam is all that is needed to diagnose someone as having plantar fasciitis. However, depending on the severity or a high index of suspicion of other comorbidities your doctor may order x-rays, ultrasound, or an MRI of the foot to rule out any other pathologies.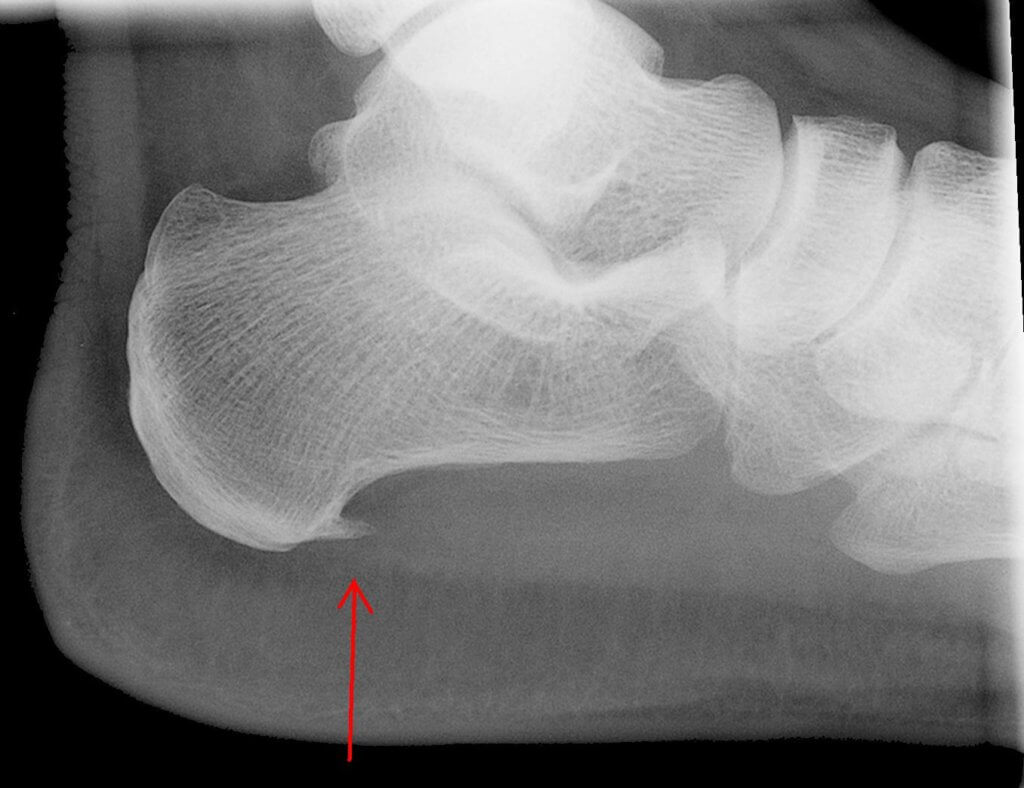 Prevention and treatment
Most plantar fasciitis will be resolved with time and diligent conservative treatment such as:
stretching, rest, ice and avoidance of high-impact activities.
Other conservative treatments include:
Orthotics: custom inserts that are made specifically for the patient foot by the podiatrist; used to cushion and support the plantar fascia
Night splints: a device that you wear at night to hold your foot in a mild stretch
The night splints prevents the fascia from contracting during prolonged periods of inactivity i.e. sleep
Injections: anti-inflammatory steroid injections can be used to relieve inflammation in the short-term
Class 4 laser therapy: non-invasive painless laser therapy can alleviate pain, reduce inflammation and accelerate recovery.  
Laser is often paired with night splint and injection therapy
More recalcitrant cases may require surgery, but this is considered a last resort after conservative treatment has failed.