Ski orthotics are one of the most comfortable solutions for arch pain – a fairly common problem for skiers.  While it is seen more frequently in a flat foot type it can happen in any foot type.  The feet work very hard inside your ski or snowboarding boots particularly when skiing moguls, frequent turns or in icy conditions; as is often seen in the North East.  
Flat feet are unstable feet. The foot and calf muscles must work harder to get on the ski's edge. This leads to muscle fatigue and arch cramping. By providing proper foot alignment with custom ski orthotics, we can help you maintain an edge – making turning easier and helping you to improve as a skier.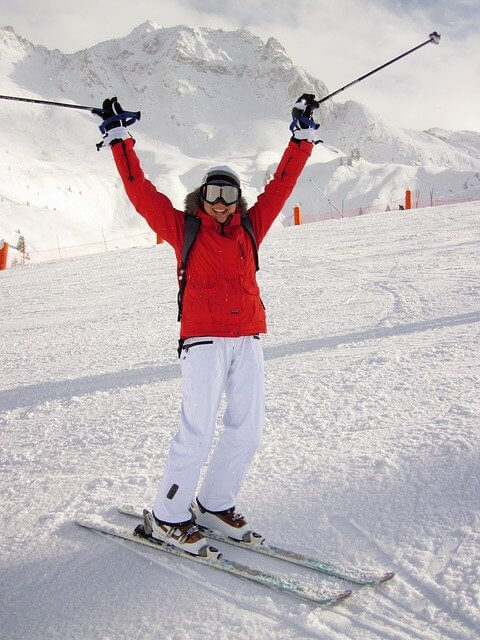 Custom ski orthotics can help you overcome many common problems skiers and snowboarders experience.
Ski boot pain or hot spots: If your ski boots are painful or don't fit right the problem is likely how your feet move in the boot. The inside ankle bones are a common area of pain, but hot spots can occur anywhere. By supporting your foot with a proper ski orthotic, we can prevent your foot from hitting the side of your boot.
Pain and cramping in the feet: Cramps often occur when the muscle in the foot and calves must work too hard to maintain control of your skis. Supporting your foot with the proper custom orthotic can reduce the work the muscles need to do thus relieving foot cramps.
Cold feet: Cold feet often occur when you must tighten your ski boots excessively in order to gain some control and your circulation is cut off. Custom ski orthotics support your foot and you will not need to overtighten your boots.
Be sure to bring your ski boots with you when you come to our office for evaluation for ski orthotics. If you already own the ski boots you want to use, it will be necessary to send your ski boot liners to the orthotic lab for production of the ski orthotics. It usually takes 2 – 3 weeks for the completed orthoses to arrive in the office.